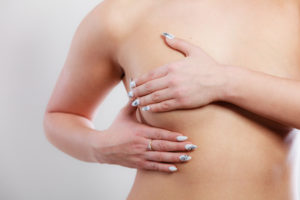 Breast health is a critical issue for women of every age, and we are lucky to live in a world where advanced technologies are available to comprehensively monitor and support breast health. Breast thermography, for instance, is an innovative risk assessment tool that supplements mammography to maximize breast cancer prevention
What is Breast Thermography?
Breast thermography is also known as thermal imaging. It uses a sophisticated camera to measure the temperature of the skin on the breast. Though the connection might not seem obvious, the temperature of breast tissue is actually very important because inflammatory and cancer cells increase blood flow and metabolism- and thus temperature- as they grow and multiply within the breast. If breast thermography uncovers patterns of temperature imbalance in the breast, it could help detect early changes which can then be reversed with natural regimens while preventing or quickly addressing breast cancer.   Continue reading What is Breast Thermography and Why Does It Matter?