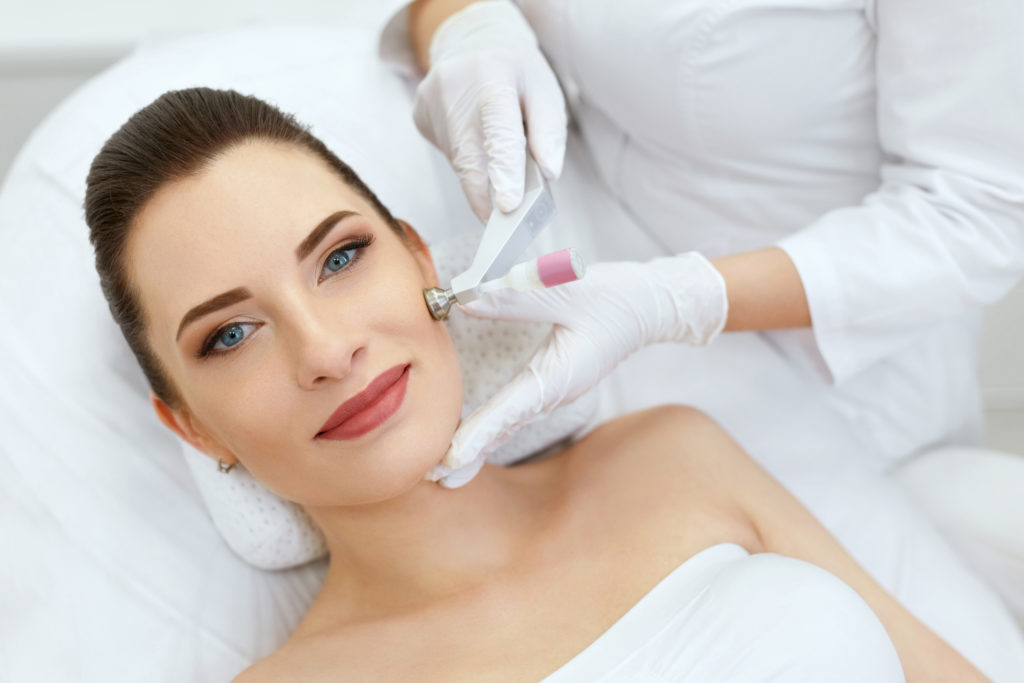 Signature facial: A choice of facials to treat your skin care needs with our simple, targeted, and effective solutions. Each facial consists of a deep cleanse, exfoliation, extractions (if needed), a relaxing mask while you receive a scalp or a hand and arm massage, serum application, and moisturizer and SPF application. Leave feeling fresh and relaxed! (60min) $95
Anti-aging Facial : This signature facial uses glycolic acid and latic acid to help diminish the appearance of fine lines and wrinkles over time. The mask used is a cryo cooling mask that aids in the anti aging process.
Brightening Facial: This signature facial using kojic acid and lactic which helps diminish dark spots/hyperpigmentation. Our brightening mask has licorice root and kojic acid which aids in the brightening process
Acne Facial: This signature facial uses salicylic acid and glycolic acid to help fight acne and pesky breakouts. Our detox Mask has turmeric and mustard seed extract to fight bacteria that causes acne.
Sensitive Skin Facial: This signature facial helps reduce redness such as rosacea and eczema proned skin. Our sensitive skin products include ginger root extract which can calm the skin. Our hydracell mask aids in calming and soothing the skin.
CBD facial: This facial is packed with powerful antioxidants. CBD has anti-inflammatory agents that can help treat conditions such as eczema and psoriasis, as well as reduce acne. CBD oil is a great option for all skin types. Enjoy a deep cleanse, exfoliation, extractions (if needed), a CBD mask while you receive a hand and arm massage infused with CBD oil. Lastly would be serum application, and a moisturizer and SPF application. (60min) $125
Obagi facial: ($150) A medical grade facial using only obagi products. Which Includes cleansing, exfoliation, extractions (if needed), a mask application while receiving a scalp or hand and arm massage, serum application, and a moisturizer and SPF application. (60min) $150