Have you noticed a decline in your overall health? Do you know that you need to make lifestyle changes but have no idea how to proceed? These challenges are what First Line Therapy is all about. Here's what you need to know about First Line therapy and how we use it in our practice.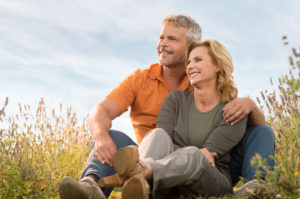 What Is First Line Therapy?
First Line Therapy is a unique program from Metagenics that allows medical practitioners to help their patients make lasting lifestyle changes. The program was developed in response to the need for lifestyle changes to improve overall health. Most people can improve their health and even decrease reliance on medications and treatments by making lasting lifestyle changes.
First Line Therapy uses research-driven methods to teach you how to make and keep these lifestyle changes. The program comes with a guidebook that can help you make the changes necessary for the health conditions or risks that you have. Your medical practitioner will guide you through the program and help you measure your success.
How We Use It
First Line Therapy is an important part of many of our treatment programs. First Line Therapy is helpful for patients who want to lose weight in a healthy and sustaining way. It is also a good option for people who have chronic illnesses or diseases such as diabetes or thyroid issues because these, too, can be helped with lifestyle changes.
When you visit our practice for treatment, we will give you a complete initial examination followed up with routine laboratory testing to identify the areas that you need to work on. We will then provide you with all of the First Line Therapy materials you need and guide you through the program.
If you are interested in learning more about First Line Therapy, contact us today for more information or to schedule your initial examination appointment.

Latest posts by Mind Body Spirit Care
(see all)