When you are diagnosed with a chronic medical condition, find yourself overweight or struggling with yo-yo weight, or in general realize that you are not as young as you used to be, you might consider trying to lead a healthier lifestyle. But making lifestyle changes is not always an easy thing to do on your own. Our staff are experienced in the First Line Therapy program, and we can help you meet your goals.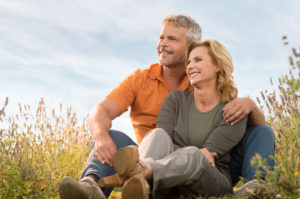 What is First Line Therapy?
First Line Therapy is a medicine program from Metagenics, designed to help people make lasting lifestyle changes to live healthier and longer. The program includes an initial exam and testing to see where you are with your health, regular consultations to help keep you on track, and a program guide to help you find solutions for making healthier choices.
Benefits of First Line Therapy
First Line Therapy is a revolutionary program that really helps you make lasting lifestyle changes. The program works well because you are not doing it alone. You have the full support of our staff behind you, with consultations and exams as frequently as you need them to keep you on track to better health.
Once you complete the First Line Therapy program, you will be rewarded with a healthier lifestyle that you will be able to maintain indefinitely. You'll have more energy, better health, and better moods. You will also enjoy a much more fulfilling and longer life.
If you are interested in learning more about how First Line Therapy can help you on your path to a healthier you, contact us today for more information or to set up your initial examination. It is never too late to live a healthier life. Contact us today.

Latest posts by Mind Body Spirit Care
(see all)